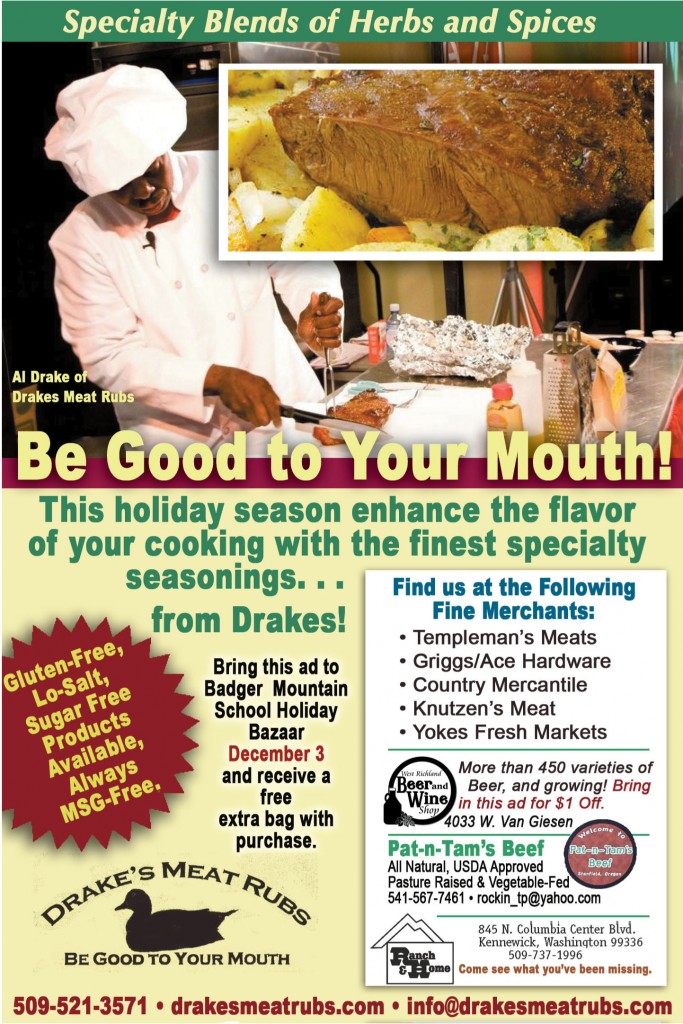 More Info
Would you like to know more about our Rubs? Would you like to discuss Wholesale Pricing? Feel free to use the form or we can be reached at:
Drakes Meat Rubs
PO Box 4112
West Richand, WA 99353
Phone: 509-521-3571
Who we are
Al and his family live in Tri-Cities, WA where they manufacture Drake's Meat Rubs.
How we got started
Drake's Meat Rubs has been a thriving family owned business since 2002. Al has always enjoyed cooking a variety of different meats and making his own rubs. Al and his friend Aaron would get together from time-to-time and collaborate on different ideas for seasonings. Talk of starting a business never actually came into play until Al was motivated by his daughter.
That little bit of motivation has gone a long ways since 2002. Drake's Meat Rubs carry over 17 different seasonings. They have a little bit of something for everyone! Hot, sweet, jerked and even some specialty blends for those with allergies! Give them a look at www.drakesmeatrubs.com